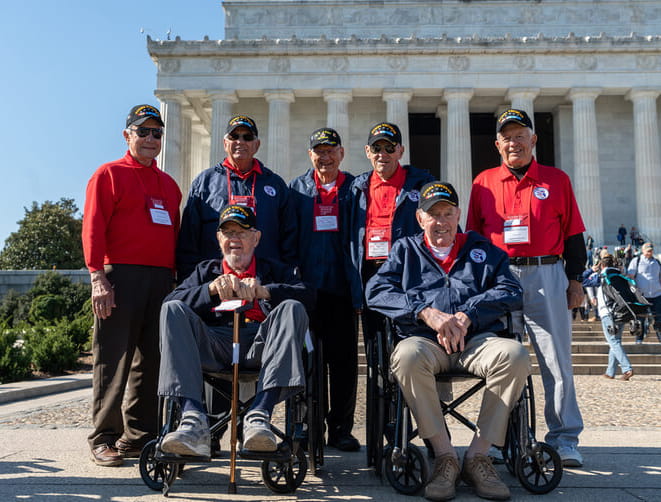 We at Collier-Lee Honor Flight celebrate your military service, sacrifice and achievements by flying you to Washington, D.C. to see your memorials at no cost to you. Top priority is given to World War II and terminally ill veterans.
Please consider this a small token of appreciation from all of us at Collier-Lee Honor Flight for protecting us. It is our privilege to fly you to Washington, D.C. to visit and reflect at the memorials built in your honor.
For Collier-Lee Honor Flight to achieve this goal, a guardian will accompany each veteran on the flight to provide assistance and ensure a safe, memorable and rewarding experience.
Our highest priority is to the World War II veterans along with any veteran facing terminal illness. Other veterans are included in our program and will be addressed as space allows. If you know of someone who is a World War II veteran, Korean War veteran, or a veteran with a terminal illness, please complete the application below and submit it.
And remember, every veteran flies free.
For further information, please contact us at 239-777-9295 or by email at: info@collierhonorflight.org